The new Photo Booth in Guernsey, Introducing the InMotion booth for events and wedding receptions.
The unique thing about the InMotion Booth is our 4k, 120fps motion capture camera, that not only enables us to capture all the action in high quality slow motion but also provides 120 photos per second!
Guests enter the staged photo booth area where their actions are captured in stunning 4k at 120 frames per second in slow-motion. We then provide all the photos from the booth as well as a film production and clips of all the best action.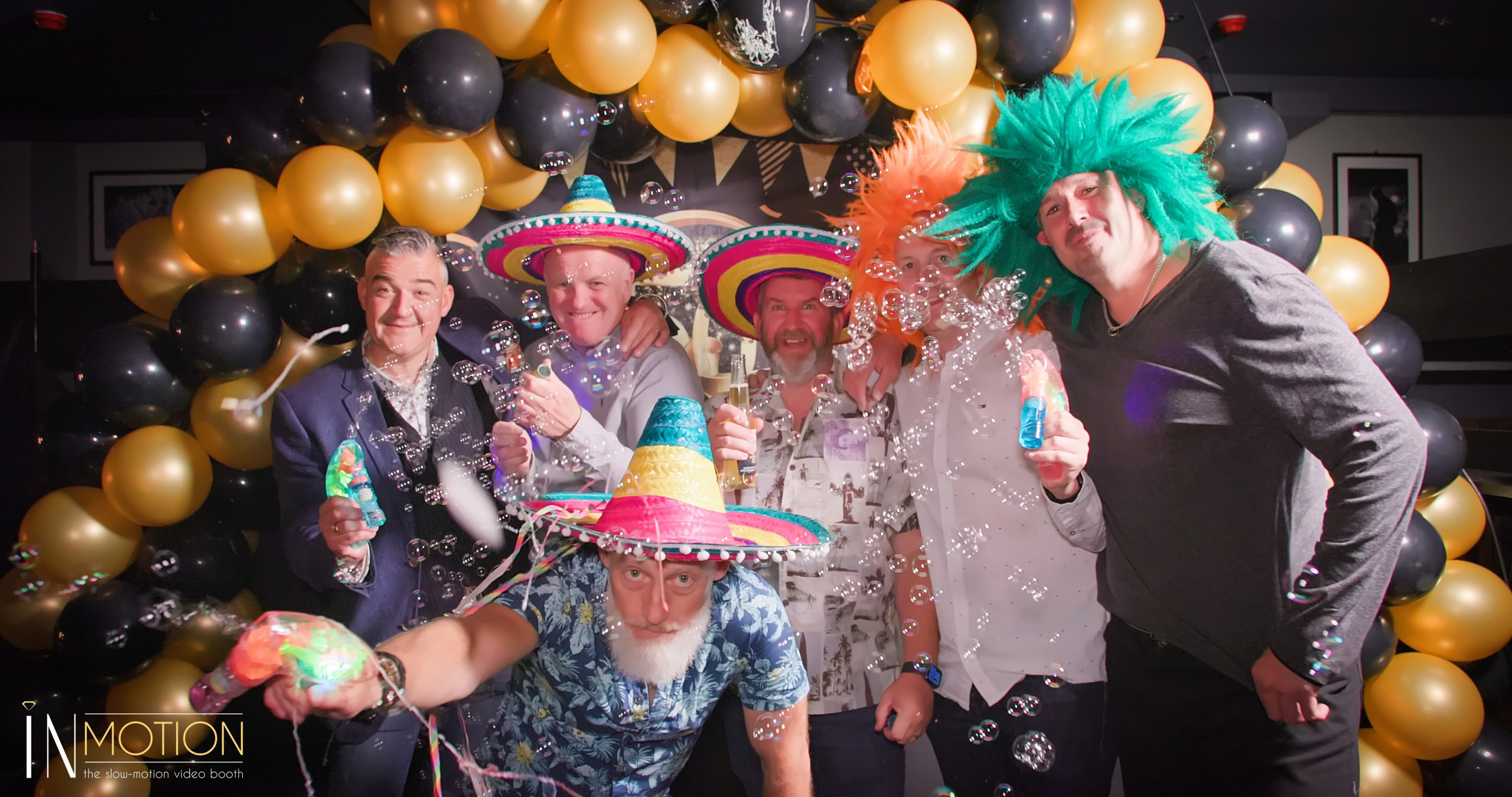 For Hire: What do you get?
We'll provide everything from the InMotion booth stage area to the props of your choice such as glitter, confetti, bubbles and party poppers, among others; all of which add to the unique look and feel that only a slow-motion video can capture.
You will receive a 120Fps slow-motion video clip with all the InMotion Booth action, as well as still shot photographs as a souvenir from your event or wedding and for sharing on social media, our camera takes 120 photos a second so you are guaranteed to capture the best moments!
Example InMotion Still Photographs
InMotion Booth
Set up of the InMotion booth at your event for 2.5 hours

Props of your choice; outifts, hats, poppers, confetti, bubbles and more

Slow-motion compliation film for your event showing each guest or group through the booth

Selection of Still Photo Images

Clips filmed at 4K, 120 frames per second

£125 per additional hour
Current Location
Guernsey, Channel Islands